Our company(KMEC) is ISO 9001: 2008 and ISO 14001: 2004 certified, engaged in manufacture, export and supply of range of vegetable oil refinery products. These oil refinery products are precision engineered using steel, hence providing them long service life. With decades of experience in the field, we have been able to serve our customers with high quality of
oil refinery products
that have robust construction, application specific design and adhere to quality standards.
We also provide professional customized edible oil refining and a variety of oilseed processing services. Here you can find detailed information on our oil mill plant variations, and about our oil mill machinery, oil extraction machine, seed processing machinery, and oil filtering equipment.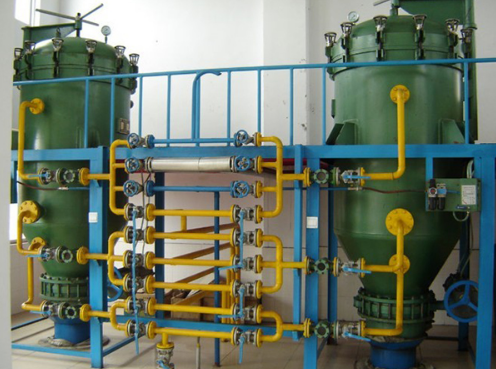 Edible Oil Refining from Vegetable Plants
Edible oil refining includes a series processing procedures as degumming, neutralization, bleaching, deodorization and winterisation. In general there are two methods of vegetable/edible oil processing, one is physical refining and the other is chemical refining. However, no matter what kinds of reining methods, they are all done with the help of various oil processing equipment and machinery, and are used to refine almost all kinds of
oil extracted
from oil seeds like sunflower seeds, peanuts , sesame seeds, and soya bean seeds etc.